Also known as a Dermal Filler
Radiesse® is a cosmetic dermal filler used in the treatment of deep lines and wrinkles around the nose and mouth – including smile lines, marionette lines, and nasolabial folds. It is also useful in the treatment of facial lipoatrophy (a stigmatizing effect of HIV), vocal cord deficiencies, oral and maxillofacial defects, as well as scars and chin dimples. It's ideal for correcting the following facial areas:
• Smile lines
• Marionette lines
• Corners of the mouth can begin to turn downward, look of a constant frown
• Pre-jowls that form along the jaw-line
• Chin wrinkles
Replenish lost volume and look younger longer with RADIESSE® Volumizing Filler. This wrinkle filler give you immediate results, it also continues to provide added benefit by stimulating the production of your own natural collagen. By adding instant volume, wrinkles and folds can disappear immediately. And in many patients, results lasted a year or more.
What to expect during the Radiesse® procedure?
Radiesse® is a cosmetic filler that consists of small microspheres made of calcium hydroxylapatite, a substance naturally found in the body, suspended in a gel-like solution. No animals or animal products are used during its production, and no skin testing is needed. A small needle is used to implant the cosmetic filler into the deep dermis. Topical and/or local anesthetic are used for pain control during injections.
RADIESSE® Volumizing Filler treatments are a quick in-office procedure at Rex Moulton Barrett in Brentwood, CA. In fact, your comfort can be significantly improved during the procedure because RADIESSE® Volumizing Filler is FDA approved to mix with lidocaine, a local anesthetic. Treatments are usually completed in about 30 minutes.
What to expect during the Radiesse® procedure?
There is little to no downtime is required, making it likely you will be free to return to your regular daily routine right afterwards. And because the results are immediate, you can leave the office looking more youthful and refreshed. For the first three months after Radiesse® anti aging treatment, it acts as a dermal filler, plumping up the skin and diminishing age lines. Then, the cosmetic filler microspheres stimulate natural collagen growth, actually causing new tissue development for extended results (up to two years).
Examples of Radiesse® Before and After: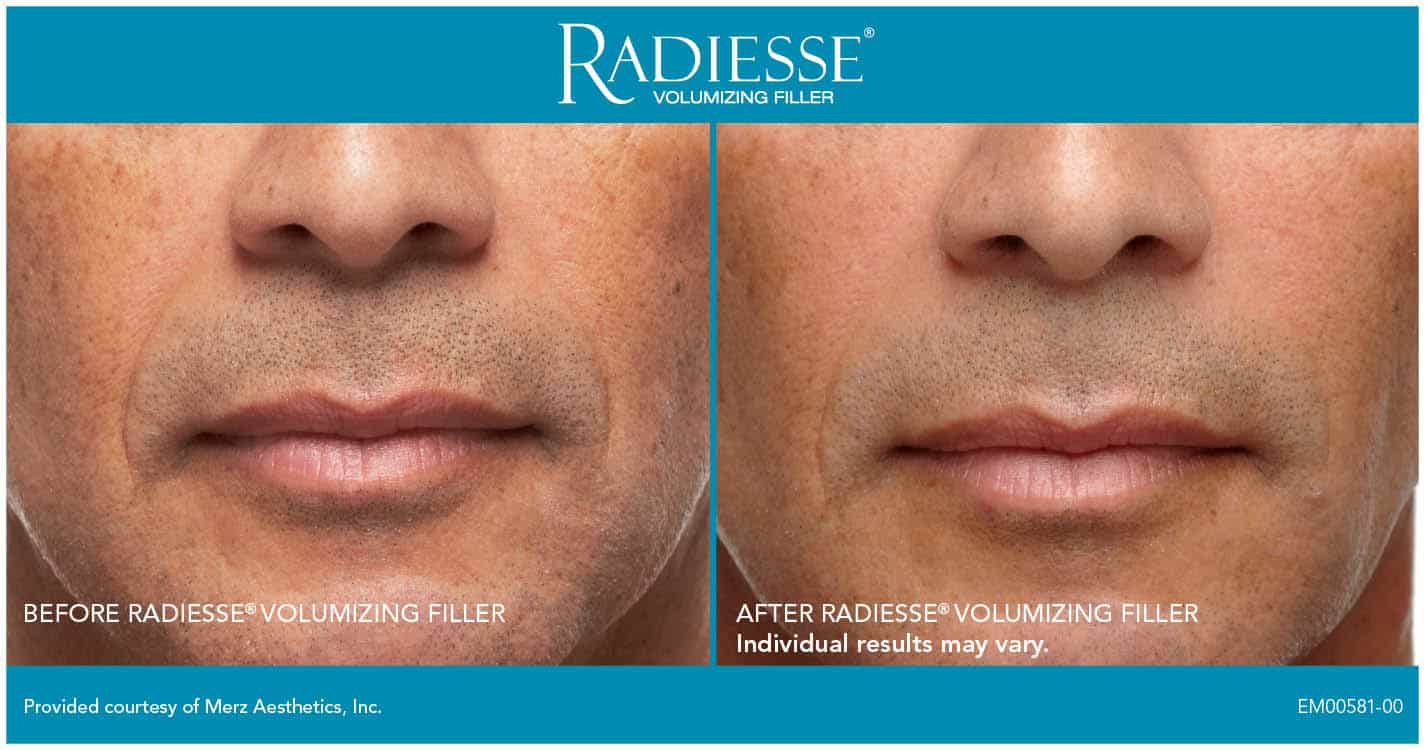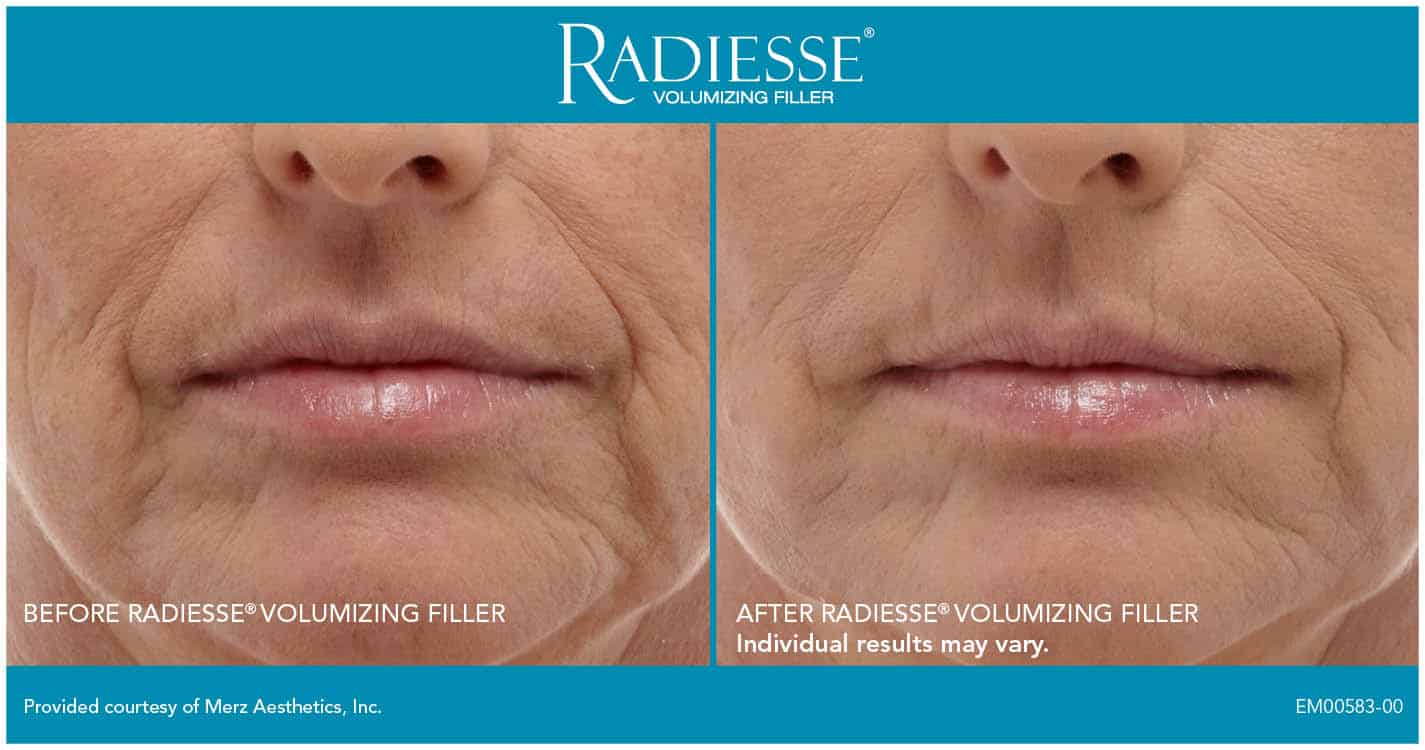 To find out more about available treatments and procedures, request a consultation with Dr. Moulton-Barrett at one of his Bay Area offices. Board certified plastic surgeon Rex Moulton-Barrett, M.D., offers advanced care and procedures for Bay Area residents. He has offices in Alameda and Brentwood, CA.
To schedule your one-on-one consultation with Dr. Rex Moulton-Barrett
1280 Central Blvd, Suite J-5, Brentwood, CA 94513