I have been a registered nurse for over 32 years and have worked in the Bay Area as a pediatric, medical surgical, and emergency care nurse. I received a Masters Degree in nursing education.  I also currently teach at a Nursing School for both RNs and LVNs. It is my privilege and joy to take care of patients during the post-operative period and in the education of self-care and recovery.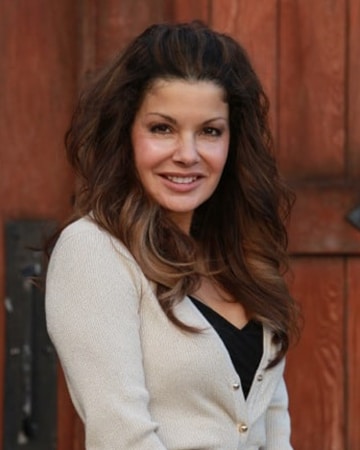 Lisa Derita RN & Licensed Esthetician
I received my Bachelors of Science in Nursing from St. Mary's College/Samuel Merritt College in 1993. Following nursing school I started my career as a medical surgical nurse for 5 years then moved to Ambulatory Care Setting. Just after getting a Aesthetician license in 2000 I joined Dr Moulton-Barrett at Brentwood Laser & Aesthetics where I have received extensive training and education in medical and aesthetic treatments. In 2004 I traveled to the World Plastic Surgery Congress in Monaco as a clinical laser specialist to demonstrate and present the cutting edge of innovative technology using the Sciton Erbium and NdYag laser.
I have particular interest in anti-aging medicine and procedures. In 2004 I worked with Allergan as a nurse injector to teach physicians and staff techniques for the injection of BoTox. I have striven to obtain higher education and continue to research new techniques to add to specialized and artistic treatments. My detailed experience includes the use of dermal fillers, volumizers such as Radiesse and Sculptra and also permanent fillers ie Artifill. I strive to keep current with effective skin products and chemical peels to remove damaged skin, to treat problematic skin like rosacea, acne, hyper-pigmentation and sensitive skin types.
I remain passionate towards teaching the public regarding the importance of skin care and skin cancer prevention. Patient care, I regard as a privilege. It is my goal to assist my clients in reaching their desired natural beauty.
Greetings, I am honored to be able to care for our patients before, during and after their procedures in either one of our offices. Saludos, si hablo español. My passion is to help people feel better about themselves and empower them through education. I aspire to be the best nurse possible to my patients through compassion, kindness, understanding, caring and of course a smile. Nothing is more fulfilling than hearing directly from a patient how happy they are about the results of their procedure. I have always had a fascination for medicine as I have a long line of medical professionals in my family. But it wasn't until I volunteered at a clinic when was 14 years old when I really fell in love with medicine. I was born and raised in the Bay Area. I graduated from Gurnick Academy of Medical Arts in Concord, California and received my license as an LVN. When I am not working, I enjoy spending time with my family and friends, travelling, crafting, cooking and reading.
Hello, my name is Angel, I am the office manager for Dr. Moulton-Barrett. I am your go-to person for scheduling procedures. Please contact me regarding any obstacles which might prevent you from experiencing a superior and less stressful experience during your care and/or procedures. I reside in Alameda near our Alameda office. Feel free to ask me any questions you may have about our many procedures and treatments offered by our office. My hobbies and outside interests include photography, hiking, watching movies, and of course spending time with my husband and my lovely three children. I am a California native, born and raised in Monterey County. After graduating from high school with high honors, I achieved an Associate of Science in Medical Assisting and joined a bariatric surgery team in Monterey, followed by a position at Family Health & Wellness Center which included a management position training new employees as well as providing technical support for computer systems.
Hi, welcome! I am the patient care coordinator for our Brentwood office. I'm here to ensure we all have an awesome experience with our office every step of the way. Should you want to schedule any appointments or have any questions regarding what our office has to offer please don't hesitate to give me a call, I would love to help. I attended Contra Costa Medical Career College in 2020/2021 where I received my Medical Assisting and Phlebotomy Certification. What I love most working with Dr. Moulton-Barrett and his staff is that I get to learn, and I am taught something new everyday. 
Hello, I am a Medical Assistant as well as one of the patient care coordinators from the Alameda office. Si, hablo español. Should you have any questions regarding appointments or procedures please feel free on contacting me at our Alameda office. I attended Carrington College 2016/17 where I got my certificate as a Medical Assistant. My previous clinical experience included working as a clinical medical assistant in Dermatology. Since working with Dr. Rex Moulton-Barrett, I have expanded my knowledge in surgical procedures as well as aesthetic procedures. When I am not working, I love to spend quality time with my daughter as well as family and friends. 
To schedule your one-on-one consultation with Dr. Rex Moulton-Barrett
1280 Central Blvd, Suite J-5, Brentwood, CA 94513