If you are interested in Agnes RF microneedling and want to learn how it can improve common skin conditions like acne, wrinkles, or eye bags, request a consultation through our online form.
What is Agnes RF?
Agnes RF is a precision radiofrequency micro-needling technology which is used to treat a range of skin conditions or concerns. Agnes RF can be beneficial for patients dealing with acne, jowls, drooping or sagging skin, eye bags, and more. The treatment utilizes micro-insulated needles which deliver radiofrequency energy while protecting the skin from excess damage. This selectively destroys sebaceous glands to effectively prevent acne. In addition, Agnes RF treatment burns excess fat and stimulates new collagen production, resulting in tighter, firmer, and more youthful skin. This makes it an effective treatment for common issues like eye bags and dark circles or jowls and a poorly defined jawline. Finally, Agnes RF is an effective option for uneven or rough texture, enlarged pores, wrinkles, or scars.
What to Expect During an Agnes RF Procedure
Prior to your treatment, you will have a brief consultation with Dr. Moulton-Barrett to ensure that you are a suitable candidate. During this consultation, he will review your health history and goals for the procedure to make sure that Agnes RF is the correct option for you. He will then review the procedure steps and any recovery requirements so you are well-informed moving into the procedure.
The Agnes RF procedure begins by first thoroughly cleansing the skin and applying a topical numbing solution. For deeper treatments (such as eye fat pad removal) an injectable anesthetic will be used. Once the numbing cream takes effect, Dr. Moulton-Barrett will configure the microneedling handset and various settings to suit your needs. The Agnes RF handset will then be applied to your skin, where it will pulse and precisely target the treatment area. This process typically takes no more than 20 minutes for each area to complete.
What to Expect During Recovery from Agnes RF
Most patients can immediately return to their normal routines following Agnes RF treatment. Some possible side effects include redness, swelling, or bruising, especially for those who are treating deeper wrinkles or eye bags. These side effects typically last no more than about three days. A majority of patients find that gently applying ice and taking over-the-counter pain relievers are sufficient to calm any discomfort or redness after their Agnes RF treatment.
Following your Agnes RF treatment, it is not recommended that you apply makeup or other products for a few days. Dr. Moulton-Barrett will advise when you can return to your normal skincare routine or apply makeup. Most patients have no pain after the procedure but around the eyes there may be bruising.
Most patients will see some redness or slight swelling for about a week after their Agnes RF treatment. Results will gradually emerge over the course of about 6 weeks as the skin remodels itself and new collagen develops. Over this time, you will see an improvement in your skin's tone and texture, with reduced acne, sagging, lines, wrinkles, or eye bags.
To reach your best possible Agnes RF results, Dr. Moulton-Barrett may recommend that you have multiple treatment sessions. On average, patients undergo about three treatment sessions. A long-term treatment plan for you can be discussed during your consultation based on your goals for the procedure.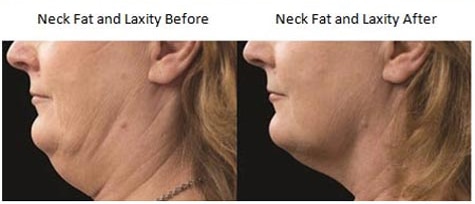 To find out more about available treatments and procedures, request a consultation with Dr. Moulton-Barrett at one of his Bay Area offices. Board certified plastic surgeon Rex Moulton-Barrett, M.D., offers advanced care and procedures for Bay Area residents. He has offices in Alameda and Brentwood, CA.
1280 Central Blvd, Suite J-5, Brentwood, CA 94513