Otoplasty is most commonly performed between five and fourteen years of age in children. In fact, ear pinning is one cosmetic surgery where "earlier is better" because of the potential for psychological damage to a child's self-esteem, sometimes being called names like "Dumbo," "Mickey Mouse" and "Rabbit Ears." The optimal time for performing otoplasty in children is just before they start school, or at about the age of five, when the ear is over 85% of the adult size.
Bilateral otoplasty usually takes about two hours. After 12-13 years of age unless there are special circumstances, otoplasty can be performed under local anesthesia with or without oral sedation, in an office setting, in a minor operating room. In most cases, surgery will leave a faint scar in the back of the ear that will fade with time. Even when only one ear appears to protrude, surgery is usually performed on both ears for a better balance.
Before and after photos of Otoplasty patients in the Bay Area, including Alameda, Oakland, Walnut Creek, Pleasanton & Brentwood.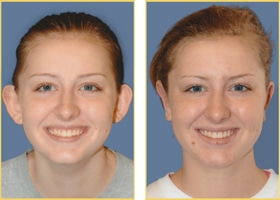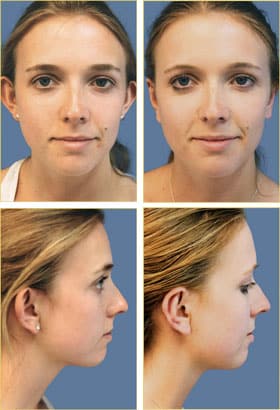 To schedule your one-on-one consultation with Dr. Rex Moulton-Barrett
1280 Central Blvd, Suite J-5, Brentwood, CA 94513